Outstanding Teacher of the Year Remarks
by Dan French, Secretary of Education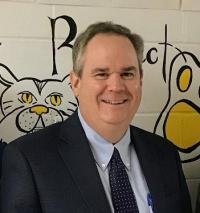 Good afternoon. I would like to thank UVM and Dean Thomas and his staff for hosting and organizing this event. It is my pleasure to be here today to congratulate the Outstanding Teachers of the Year. There is something special about being recognized by your peers, especially when your peers are very discerning professionals like teachers. This is especially true when those teachers are Vermont teachers.
When I was a principal, one of my favorite interview questions for teacher candidates was, "To what extent do you think teaching is a profession or a calling?" I liked the question because it was a bit of a trick question – teaching is of course both a profession and a calling – but it also prompted the candidate to reflect on the values that sustain us in the work of teaching, work that is both very demanding yet also incredibly rewarding like no other profession.
To be named as an Outstanding Vermont teacher, then, is to recognize both your commitment to the profession and to the calling of teaching. From the perspective of the profession, it acknowledges your commitment and expertise in pedagogy and instructional design. And most importantly, it recognizes your commitment to your peers. Some of the best professional learning in education occurs when teachers can learn from each other.
As an Outstanding Vermont teacher, you also exemplify the values of our calling, values that have informed our profession from its inception – the commitment to the full development of each individual student, equal opportunity for all, and a dedication to the larger common good as expressed through the many activities you support in our schools and in our communities.
The profession of teaching continues to evolve, but our values have remained consistent over the years. I think this is totally appropriate since our work is never complete. Each generation of teachers picks up where the prior generation left off. The work remains unfinished. I am honored and humbled to share this moment with you today as we pause to celebrate the teaching profession and your outstanding work and commitment on behalf our students and their families.
I am especially pleased to be here today to announce this year's Vermont Teacher of the Year, a teacher who exemplifies the talent and dedication of Vermont teachers. As a foreign language teacher at the Main Street Middle School in Montpelier, the Teacher of the Year is well regarded by her peers as being a reflective teacher who seeks and welcomes feedback. She is highly respected in the larger school community as an instructional leader, and for proactively fostering relationships with students and families in support of student growth and achievement.
It is an honor to introduce to you the 2020 Vermont Teacher of the Year, Elisabeth "Bibba" Kahn.