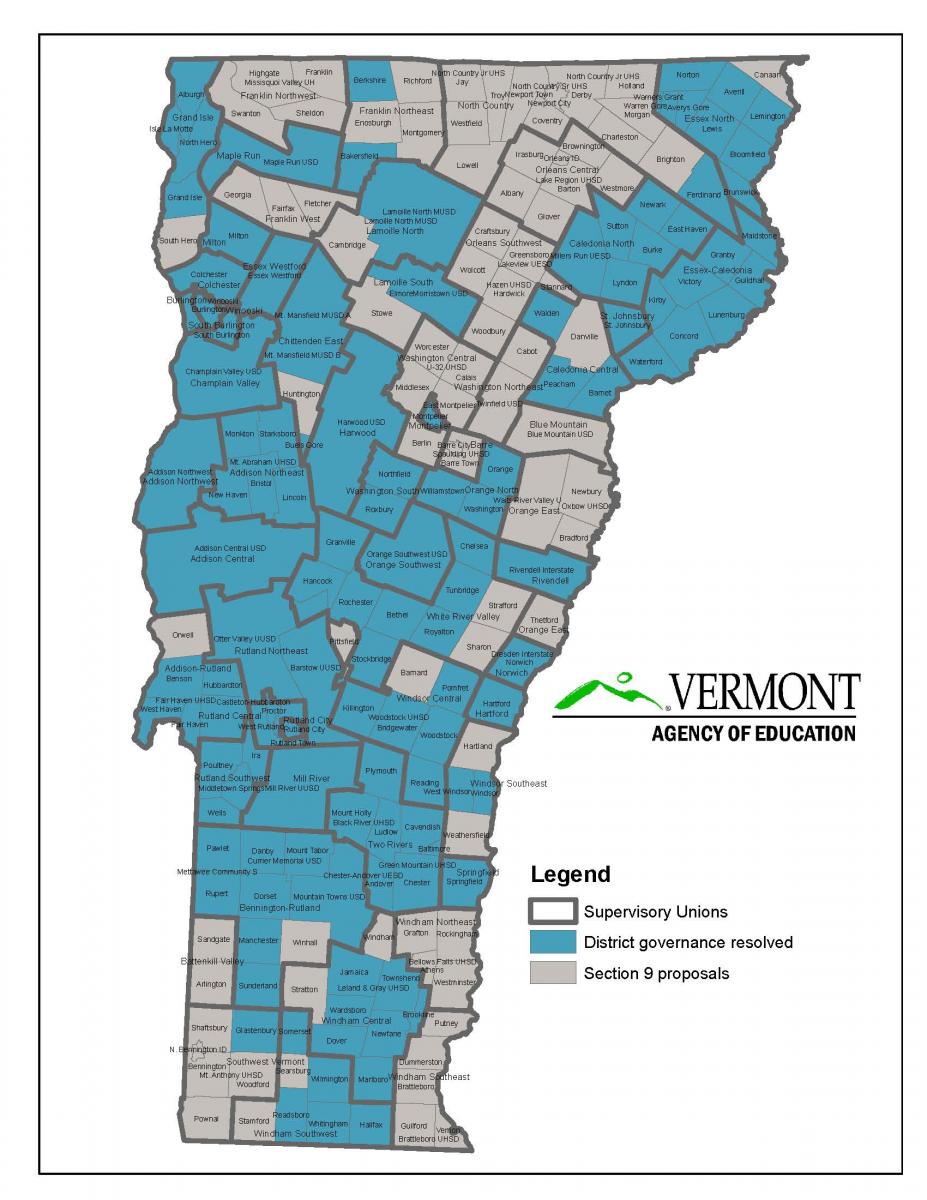 The stated purpose of Act 46 is "to encourage and support local decisions and actions that:
(1)  provide substantial equity in the quality and variety of educational opportunities statewide;
(2)  lead students to achieve or exceed the State's Education Quality Standards, adopted as rules by the State Board of Education at the direction of the General Assembly;
(3)  maximize operational efficiencies through increased flexibility to manage, share, and transfer resources, with a goal of increasing the district-level ratio of students to full-time equivalent staff;
(4)  promote transparency and accountability; and
(5)  are delivered at a cost that parents, voters, and taxpayers value."
Districts that did not pursue or expected not to achieve a voluntary merger by July 1, 2019 were required to present alternative proposals to the State Board of Education. Districts were asked to evaluate their ability to meet or exceed state goals and talk with other districts as part of the proposal process.
Act 46 Section 10 requires the Secretary of Education to issue a proposed plan for districts that did not achieve a voluntary merger and provide it for the State Board's consideration. On or before November 30, 2018, the State Board will issue its final statewide plan. The plan may redraw SU boundaries and realign unmerged districts into sustainable models of governance that meet the five goals above, to the extent the changes are necessary, possible, and practicable for the region. The State Board will begin to review the Secretary's proposed plan in June and will hold opportunities for public comment on the State Board's final statewide plan. You can find information about the State Board's meetings here.
Supporting Documents
Appendices
*Note: The State Board of Education will provide opportunities for public comment on the Secretary's proposed plan at its regular July, August and September meetings in the Northern, Central and Southern parts of the state, respectively. The specific meeting sites will be published on the State Board of Education webpage when it is available.